V-Ray for Revit
Description

QUALITY
V-Ray for Revit lets you render professional, high resolution images with realistic lights, materials, and cameras.
POWER
V-Ray for Revit is built to handle your biggest building models.
SPEED
V-Ray is fast. Render quickly and make design decisions faster.
DESIGN
V-Ray for Revit is made for designers. It's fast to set up, with no complicated settings and no training required.
SMART INTEGRATION
V-Ray for Revit works right in Revit. No import or export needed.
THE INDUSTRY STANDARD
92 of the top 100 architecture firms in the world render with V-Ray every day.




---
V-Ray for Revit Features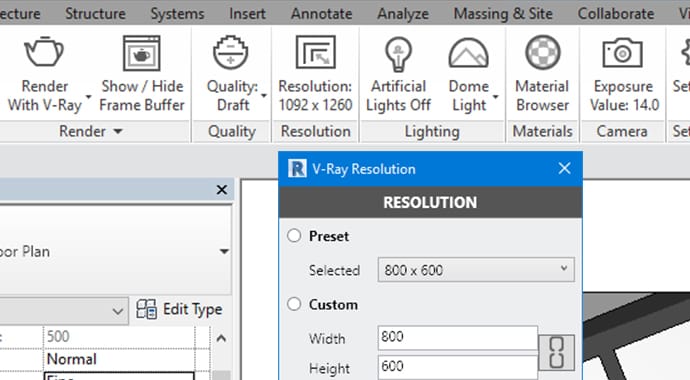 DESIGN-FRIENDLY INTERFACE
Quickly balance quality and speed with V-Ray for Revit's render presets. Work in draft mode for early iterations and switch to high quality for presentations.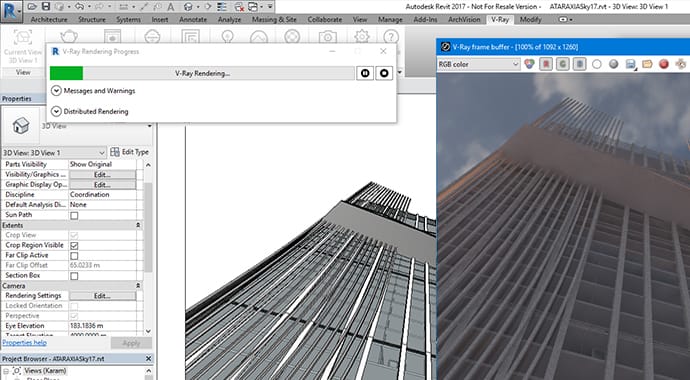 INTERACTIVE RENDERING
Render interactively while you design. Fine-tune lights and materials and see the results right away.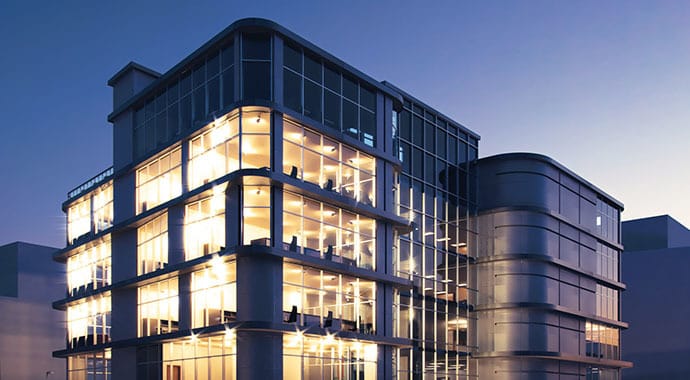 PHYSICALLY-BASED LIGHTING
Accurate options for IES and HDR image-based lighting, as well as support for Revit Sun and Sky.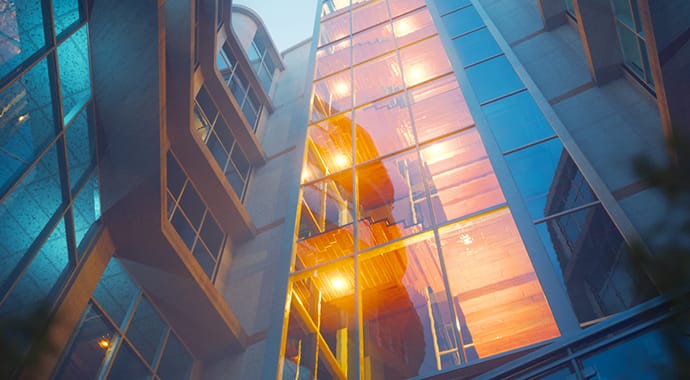 REAL-WORLD CAMERAS
Simulate photographic cameras from Revit's native camera views.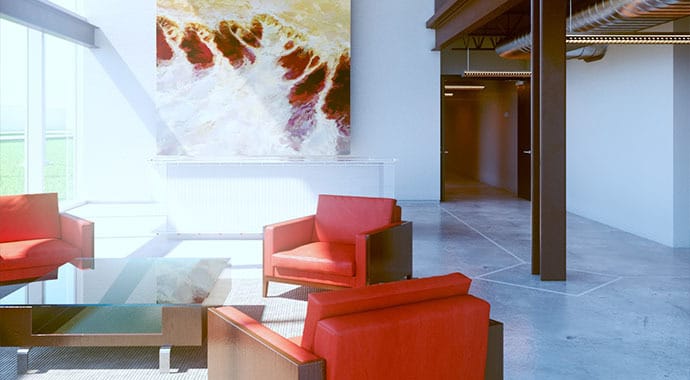 PHYSICAL MATERIALS
Automatically convert Revit materials to V-Ray's physically-correct format. Fine-tune material properties using the V-Ray Material Editor.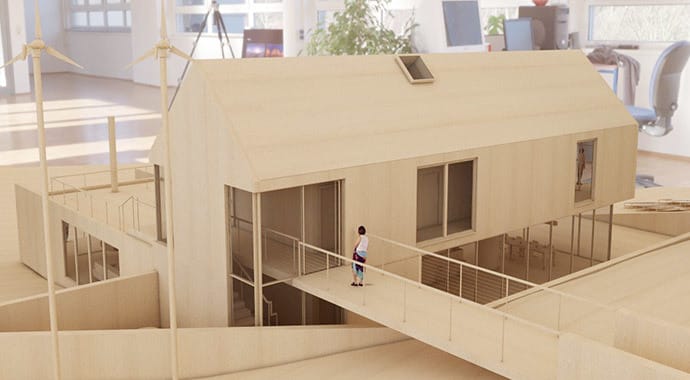 DIAGRAMMATIC MATERIALS
Easily make scenes look diagrammatic or like a scale models with material presets such as basswood and foam core.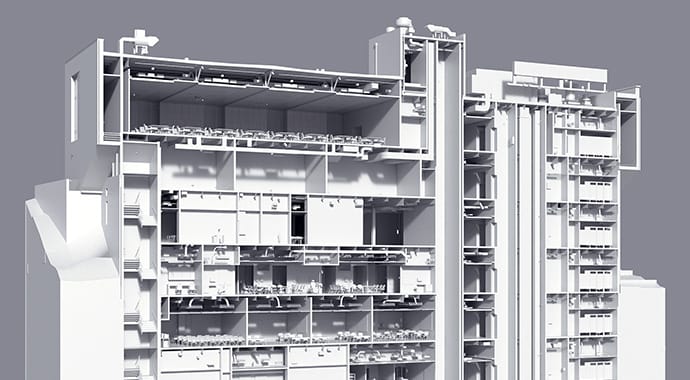 SECTION BOXES
Render sections easily with full support for Revit's native section boxes.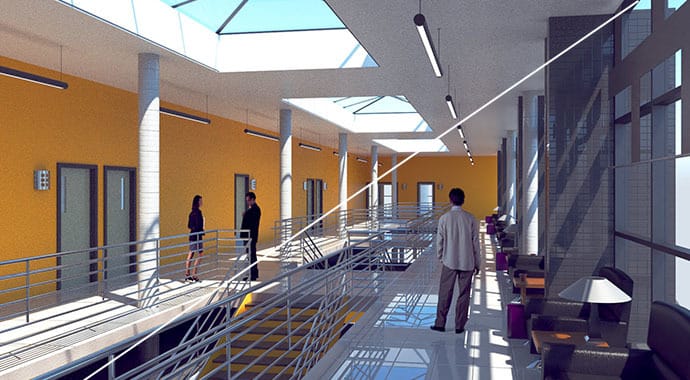 DENOISER
Automatically removes artifacts and noise, cutting render times with GPU-accelerated denoising.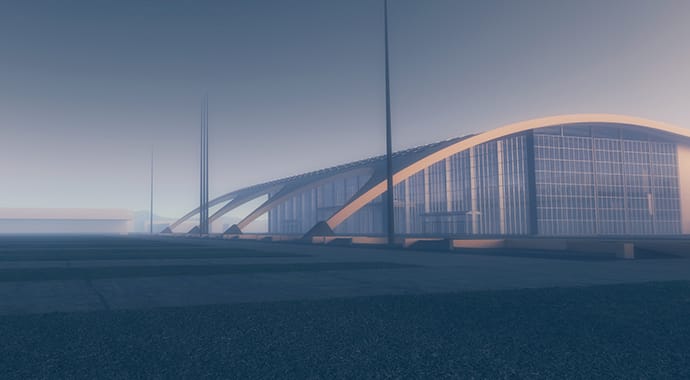 AERIAL PERSPECTIVE
Add realistic atmospheric depth with aerial perspective and environment fog.




V-RAY FRAME BUFFER
Fine-tune your render's color, exposure, and more directly in V-Ray's frame buffer.




VIRTUAL REALITY
Verify designs at 1:1 scale in popular VR headsets like Google Cardboard, Samsung Gear VR, Oculus Rift and HTC Vive.




V-RAY SWARM
New web-based distributed rendering to speed up rendering by using the power of all available desktops and render nodes.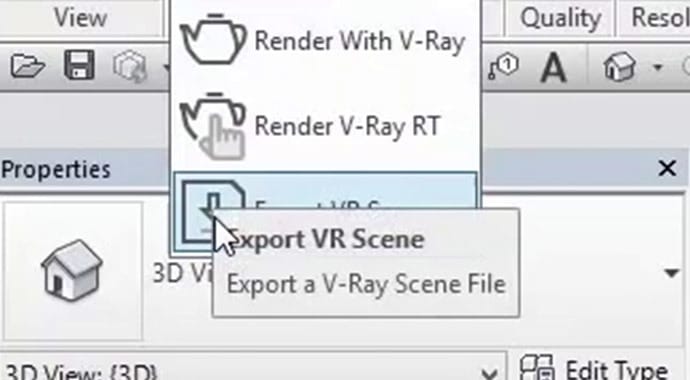 EXPORT TO V-RAY STANDALONE
Export a ready-to-render scene from Revit to V-Ray Standalone.
---
Videos

Specifications & Licensing
System Requirements
• A SSE2- capable processor (Intel Pentium IV or later);
• 2 GB RAM minimum;
• A supported operating system:
• Microsoft® Windows® XP Professional (SP2 or higher), 32-bit or 64-bit versions;
• Microsoft® Windows Vista® Business (SP1 or higher), 32-bit or 64-bit versions;
• Microsoft® Windows 7® or later: 32-bit or 64-bit;
• Fedora™ or compatible distributions;
• Red Hat® Enterprise Linux® 5.3 WS (64-bit);
• Apple® Mac OS® X 10.4.9 or higher for CPU rendering;
• Apple® Mac OS® X 10.6.5 or higher for CPU and GPU rendering;
---
Licensing
VRay uses the WIBU licensing system for it's  floating licenses which are tied to a  hardware dongle.  The dongle contains information about the number of available licenses.  You can attach more than one dongle to the same machine to increase the number of available licenses. Before using the dongle, you must install a driver for accessing it.  A single dongle may have multiple versions of VRay, and you can run more than one VRay server on your network.
In order for the licensing to work, the computer must have TCP/IP installed properly. Please note, however, that currently IPv6 is not supported and must be completely removed.
Evaluation Licenses
Contact RFX for details.
Additional Info
Upgrades / Support
Chaos Group offers the following upgrades and support options:
Upgrades
Upgrade from previous versions
Support
RFX is available for all your support needs.
Chaos Group provides free software support electronically
Support forums and online documentation are also available
---
Educational Licenses
Contact RFX for details.
---
Related Products
V-ray is compatible with the following applications:
Autodesk 3ds Max
Autodesk Maya
Chaos Group PFPlayer
Chaos Group Phoenix
Chaos Group V-ray RT
Google Sketchup
McNeel Rhino
---
Training / Resources
Go to the Chaos Group Forum for tips, FAQ's and tutorials
V-Ray for 3ds Max Help Index
V-Ray for Maya Help Index
---
About ChaosGroup
Chaos Group provides innovative rendering solutions for the media, entertainment, and design industries. For over a decade the flagship rendering software, V-Ray®, has set the standard for speed, quality, reliability and ease of use, and it has become the rendering engine of choice for renowned international studios. The company proudly supports the 3D community through a suite of software solutions: V-Ray® for Autodesk® 3ds Max®, V-Ray® for Autodesk® Maya®, V-Ray® for Autodesk® Softimage®, V-Ray® for Rhino®, V-Ray® for SketchUp®, Phoenix FD™ for Autodesk® 3ds Max®, Phoenix FD™ for Autodesk® Maya®, and Pdplayer™.